COVID-19 UPDATE - 9 SEPTEMBER
As of this update, we will resume live, in-person services in Limpertsberg from 4 October, Sunday mornings at at 10:30. But we also want you to know that our live services will be streamed live from that date as well, so that those of you who wish to guard against the virus at home, can continue to do so. So please watch this important update concerning the steps we are taking, and we'll soon be taking, to resume live services. Please be reading our weekly ANCL Update emails to keep up with our schedule of services. In order to attend in-person services, you will have to register in advance, accessing the registration form from a link in each week's ANCL Update. In addition, from 4 October, all of our services will be livestreamed every Sunday morning at 10:30 CET. Thank you so much for being a part of All Nations Church.
The online service is available for streaming on our Facebook page at 10:00 CET on Sunday morning.  You can watch whenever you like, and you'll have the opportunity to greet one another in the comments section.  You do not need a Facebook account to access the message, and it will also be available on our website, our YouTube channel, and on our audio podcast on Apple, Spotify and other providers. You can find links to our media on our website: www.allnationschurch.com.
We recognise that this is an uncertain and unsettling time, but we do not need to fear. God is faithful in His promise to be with us and we will do all we can to continue being His church. If you have any pastoral needs or concerns (related to the COVID-19 situation or otherwise) please don't hesitate to contact us. And if you're new, connect with us by subscribing to the free ANCL Update Newsletter, using the form on this page. It is the best way to stay informed about all the changes during the COVID-19 precautions.
Everyone is Welcome
We come from 40+ nations and speak many languages.  English is our common language, but you can attend no matter what your home language is.
We come from many Christian denominations – or none at all – and we incorporate a variety of traditions and practices.
Our worship is modern but also deeply rooted in the historic Christian faith.
We seek to faithfully proclaim and live the gospel while also welcoming those who question faith.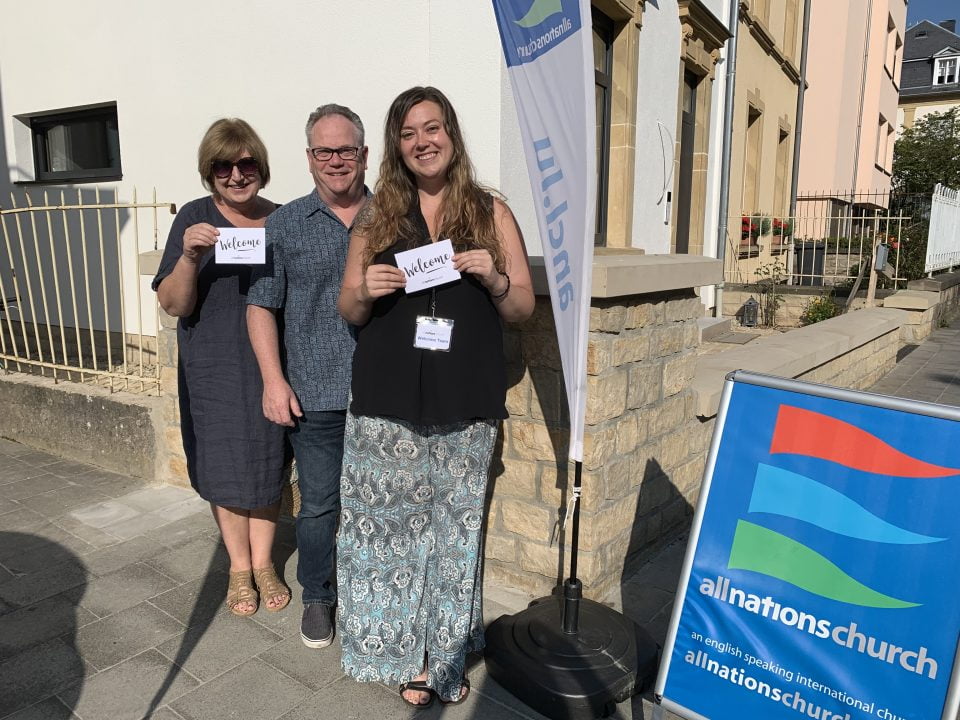 When you visit…
We have greeters on the sidewalk who can direct you into the building where we meet.
You can wear what you want, sit (or stand) where you want, and participate as you feel comfortable.
You can enjoy a cup of coffee before and during our services.
Help yourself to visitor information and a bag of chocolates!