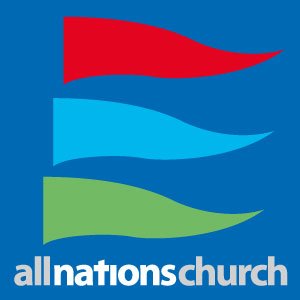 Our regular gatherings are temporarily suspended due to the COVID-19 virus precautions. Join us online, Sundays at 10.
COVID-19 UPDATE - 12 JULY
You may have seen that some local churches are once again having live, in-person, meetings in Luxembourg, and some of you may already be wondering when All Nations Church will resume our services in Limpertsberg. The short answer is, we miss seeing you, and we long to resume services as soon as we can be sure that we have created a safe environment in which all of us can meet. However, based on the health restrictions that are now required for church gatherings, we don't expect to be able to resume our in-person services in Limpertsberg for at least a month or two. Based on the current government regulations, we will not be able to accommodate many in a single worship service. Lots of you have also told us that you will not be interested in returning to our live worship services until there is an effective vaccine or treatment in place for COVID-19. And that's perfectly okay. We take our responsibilities, regarding your health and well being, very seriously. As of this update, it is our intention to resume live services in Limpertsberg on 4 October. But we also want you to know that our live services will be streamed live from that date as well, so that those of you who wish to guard against the virus at home, can continue to do so. So please watch this important update concerning the steps we are taking, and we'll soon be taking, to resume live services. We really, really miss you. We long for the day when we can safely gather together to worship. And we'll be updating you from time to time on our progress. Please be reading our weekly ANCL Update emails to keep up with the latest announcements concerning our plans for reopening. Our online services continue every Sunday morning at 10:00 CET. Thank you so much for being a part of All Nations Church.
The online service is available for streaming on our Facebook page at 10:00 CET on Sunday morning.  You can watch whenever you like, and you'll have the opportunity to greet one another in the comments section.  You do not need a Facebook account to access the message, and it will also be available on our website, our YouTube channel, and on our audio podcast on Apple, Spotify and other providers. You can find links to our media on our website: www.allnationschurch.com.
We recognise that this is an uncertain and unsettling time, but we do not need to fear. God is faithful in His promise to be with us and we will do all we can to continue being His church. If you have any pastoral needs or concerns (related to the COVID-19 situation or otherwise) please don't hesitate to contact us. And if you're new, connect with us by subscribing to the free ANCL Update Newsletter, using the form on this page. It is the best way to stay informed about all the changes during the COVID-19 precautions.
People, Fear and God
09.08.20 Paul McMinimy