Get Involved
"Each one must give as they have decided in their heart, not reluctantly or under compulsion, for God loves a cheerful giver."
Give Online
Volunteer
Giving
Your Generosity Matters
Thank You – Merci – Danke
Be a Part of Making a Change
All Nations Church of Luxembourg (ANCL) is entirely financed by our congregation, friends and global partners.
Donate via Bank Transfer
Donations may be made to ANCL via its bank account at BIL – Banque Internationale à Luxembourg
IBAN: LU33 0024 1741 2138 8800
BIC: BILLLULL
Ongoing or regular donations should be by "standing order". You can do this online or ask your bank to do this for you.
You can also make mobile phone contributions to ANCL via the Payconiq app, by simply scanning the QR code on this webpage from within the app.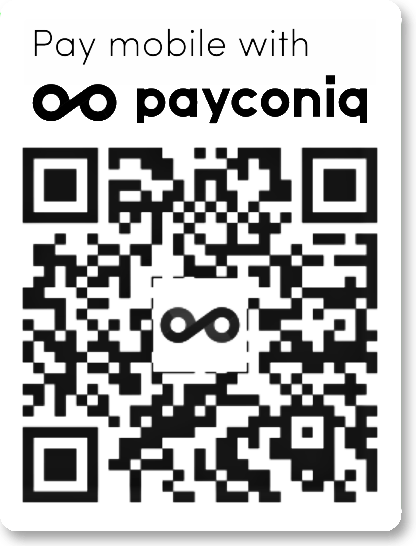 Online Giving for United States Citizens
Those who file a United States federal income tax return and who wish to obtain a tax deduction for their donation should give online to ANCL through the US tax exempt-agency, "International Church Advance" (or ICA). 100% of all donations made to ANCL through ICA come back to ANCL.
You can also donate by mailing a personal check (payable to International Church Advance) addressed to:
International Church Advance
Project Fund 004
PO BOX 4234
Antioch IL 60002-4234
United States of America
Get Involved
Fundraising & Volunteering
Global Ministry Partners
Living Hope, Ukraine
Living Hope is a Ukrainian NGO that helps children and youth at risk as well as their families. The main aim is to establish day care centers in different areas to give children and youth the chance to spend their leisure time meaningful and protected, to give them assistance to develop life skills and to teach Christian values.
Community Outreach
Serve the City Luxembourg
Serve the City is a movement of volunteers around the world connecting with local opportunities to serve in our cities. Many people want to get involved in the community and help in some way, but it's hard to know where to start or if the simple things we might do would make a difference. Serve the City organises events where volunteers can start by showing kindness in practical ways to people in need, believing that many people doing small things together can make a big difference.
Local Ministry Partners
We want to prevent and combat human trafficking and every form of commercial exploitation of human beings and to help its victims; mainly by:
Building friendships with those who prostitute themselves in Luxembourg.

Offering pastoral care and counselling to prostituted persons and to victims of commercial exploitation.

We want to support those who want to leave prostitution.
What is prayer
Prayer is talking to God. In speaking with God we also find Him, as prayer is an act of faith that tells God we believe in Him in our hearts and minds. He says to us "You will seek me and find me when you seek me with all your heart" (Jeremiah 29:13) and that when we "Come near to God He will come near to you" (James 4:8).
Prayer is an essential part of our daily connection to God. Jesus dwells in us by and through His Holy Spirit, and prayer draws on this holy miracle to create conversation between us and the living God.