Giving at ANCL
All Nations Church of Luxembourg (ANCL) is entirely financed by our congregation, friends and global partners.
Please donate to ANCL via its bank account at BIL – Banque Internationale à Luxembourg
IBAN: LU33 0024 1741 2138 8800
BIC: BILLLULL
Ongoing or regular donations should be by "standing order". You can do this online or ask your bank to do this for you.
You can also make mobile phone contributions to ANCL via the Digicash app, by simply scanning the QR code on this webpage from within the app.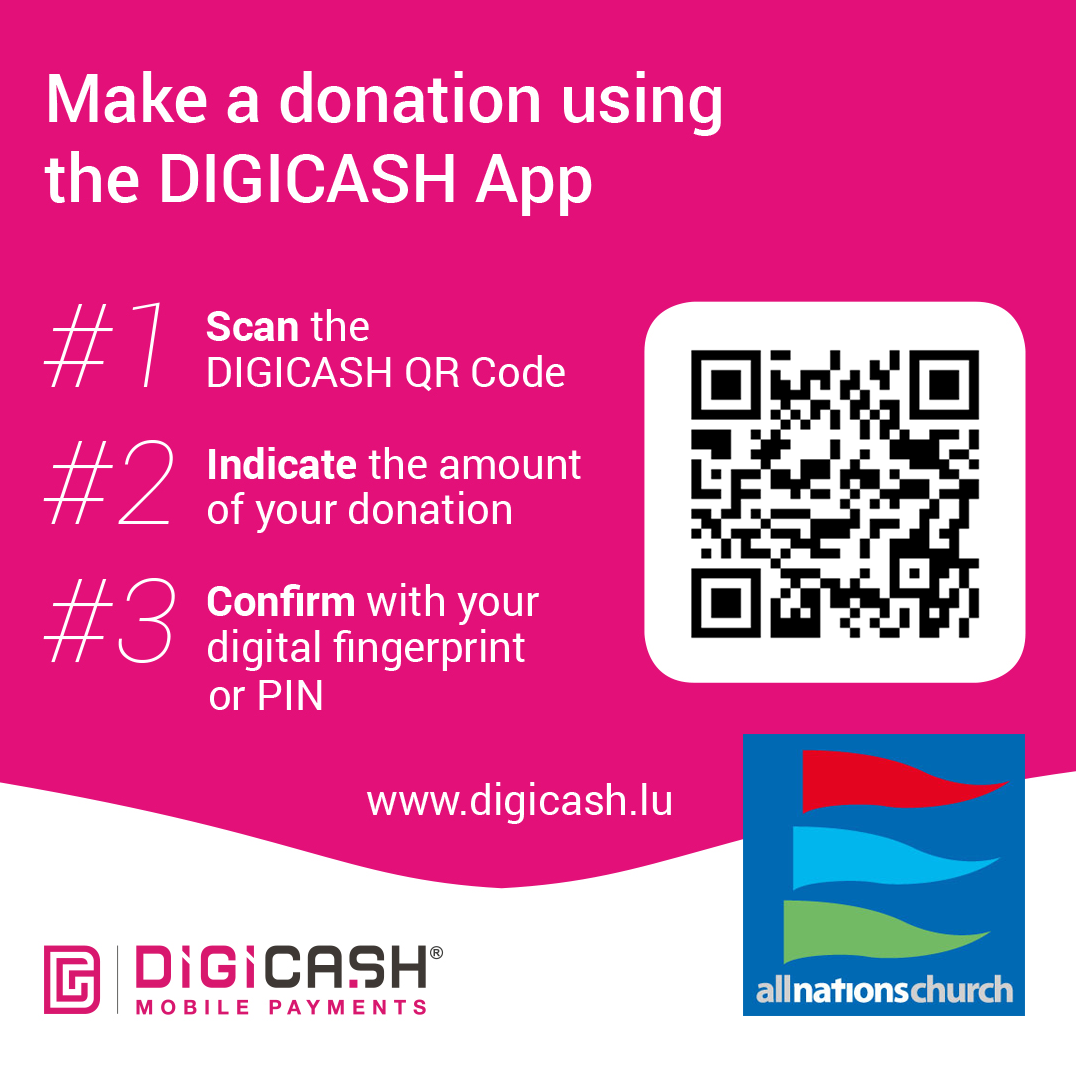 "Command those who are rich in this present world not to be arrogant nor to put their hope in wealth, which is so uncertain, but to put their hope in God, who richly provides us with everything for our enjoyment.
Command them to do good, to be rich in good deeds, and to be generous and willing to share. In this way they will lay up treasure for themselves as a firm foundation for the coming age, so that they may take hold of the life that is truly life."
I Timothy 6:17-19
Online Giving for United States Citizens
Those who file a United States federal income tax return and who wish to obtain a tax deduction for their donation should give online to ANCL through the US tax exempt-agency, "International Church Advance" (or ICA). 100% of all donations made to ANCL through ICA come back to ANCL.
You can also donate by mailing a personal check (payable to International Church Advance) addressed to:
International Church Advance
Project Fund 004
PO BOX 4234
Antioch IL 60002-4234
United States of America