Our Mission
A community of hope for the world!
All Nations Church of Luxembourg reflects Jesus Christ as a community that worships God, cares for people, helps them to grow and equips them to impact the world for God's Glory.
Welcome to ANCL!
All Nations Church of Luxembourg is made up of people from many countries that are seeking and following the triune God. As a church we focus on the historic essentials of the Christian faith as reflected in the early creed. Together we seek to celebrate & worship the God who made and loves the diverse people of this world.
We believe that when the Christians of many nations share together their understanding of Jesus Christ, we all receive a more accurate and profound picture of our Saviour. We invite you to come and add to our experience and knowledge of God by participating in the life of All Nations Church. Use the "About" menu at the top of the page to learn more.
.
What we do…
Reflect Christ in this world
Cultivate a Christian Community
Care for people
Help people grow
Equip them to impact the world
Glorify God.
What we offer…
Caring Christian Community
Christian Worship Services
Monthly Youth Events
Sunday Children's Programs
Sunday Nursery
Small Groups throughout the Week.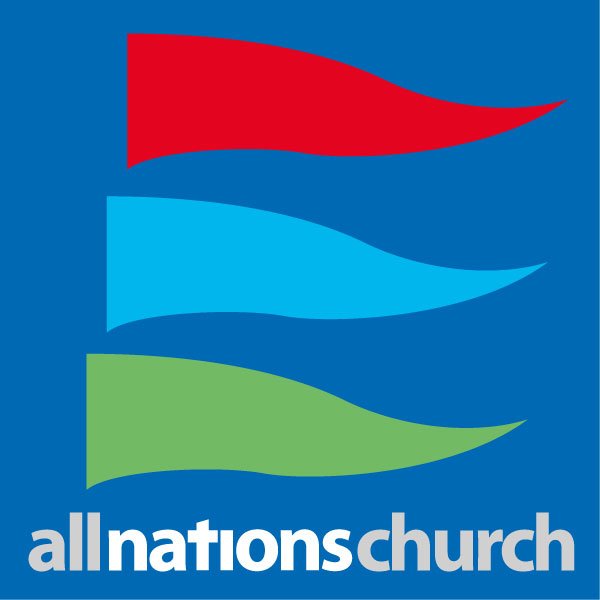 Our story…
The idea of All Nations Church was born out of a Bible study that Adeline Fast and Vicki Gascho began in 1998 for two English speaking friends. This grew as these ladies invited other friends. Soon some of these participants asked if Adeline and Hans couldn't start an English speaking church that they and their families could attend. After discussing the request with various pastors in Luxembourg the Fasts agreed to try and recruit a pastor through Greater Europe Mission to lead the development of a new international church. One third of the Luxembourg population is made up of foreigners. An international church could reflect this cosmopolitan characteristic of the Luxembourg population.
As we look back two thousand years to the beginning of the Christian Church in the Roman Empire we realize that the early Church was often a very international Church. It was one venue in Roman society where people from all social, economic and ethnic backgrounds could form a community of equals. Christ's indiscriminate love for all people resulted in a cosmopolitan Church. This memory of the early Church motivated us to try to recapture this church flavour in 21 st century cosmopolitan Luxembourg .
In May 2002 Hans heard of a pastor in the Chicago area, who was looking for a change to a new ministry and was open to considering an international church. Paul McMinimy responded quickly to Hans' initial contact. In July Paul made a scouting trip to Luxembourg and met with a handful of families interested in the new church. September 2003 Paul and Beth McMinimy and their family moved to Luxembourg as the pastor of a church that only existed in the hearts and minds of various people and, we trust, God.
That fall Paul launched a biweekly Gathering with interested people. We met in various homes for worship, teaching, prayer and fellowship. Early 2004 those interested in assisting in starting the new church began to work together as a Servant Team and were able to agree on a mission statement, a name for the church, a statement of faith and formally register All Nations Church of Luxembourg as a non-profit organization with the Luxembourg government.
Since October 10, 2004 we are meeting weekly and we believe that this is a church that God is building. May we truly reflect Jesus Christ to the world we live in.
Here's what we believe…
All Nations Church of Luxembourg is seeking to understand and live the biblical and historical Christian faith in the 21st century. With Christians around the world and throughout the past centuries we affirm the cherished declarations of our faith as expressed in the Apostles' and Nicene Creeds. The following statement of faith is our humble attempt to express these biblical truths and our beliefs.
We believe in:
The only true God, almighty Creator of all things existing eternally in three persons – Father, Son and Holy Spirit – full of love and glory.
The unique divine inspiration, entire trustworthiness and authority of the Bible.
The value and dignity of all people, created in God's image, to live in love and holiness, but alienated from God and each other because of their sin and guilt.
Jesus Christ, fully human and fully divine, who lived as a perfect example, and took on the judgment due sinners by dying on the cross and was bodily raised from the dead and ascended as Saviour and Lord.
Salvation by God's grace through faith in Jesus Christ.
The indwelling presence and transforming power of the Holy Spirit, who gives to all believers a new life and a new calling to serve God.
The unity of all believers in Jesus Christ manifest in worshipping and witnessing churches making disciples throughout the world as the one true, holy and universal Church.
The victorious reign and future return of Jesus Christ, who will judge all people with justice and mercy giving over the unbelieving to separation from God and his goodness but receiving the believing into eternal life.
To God be the glory forever!
Listen to our introduction…
Community connections…
All Nations Church of Luxembourg is committed to help meet the spiritual, as well as the relational and integration needs of people living in Luxembourg. We intentionally seek to help integrate Internationals into the social fabric of Luxembourg.
As this country has so much to offer its residents, we seek to be a connection point for people and events in the Luxembourg community. Because we believe that worship is a way of living and not just an hour on Sunday morning, we place a high value on letting the life of Christ shine through us in the everyday circumstances of life. We believe that Jesus Christ transforms the communities we live in through the small, everyday acts that reflect the love of God.
By being a church that is connected to our community, we hope to add to the understanding and enjoyment of people who live and work in Luxembourg. We are very interested in hearing how you think we may assist people in being part of community in Luxembourg. Please share your thoughts with us.
All Nations Church of Luxembourg is a member of
THE ALLIANCE OF PROTESTANT CHURCHES IN LUXEMBOURG